Current Openings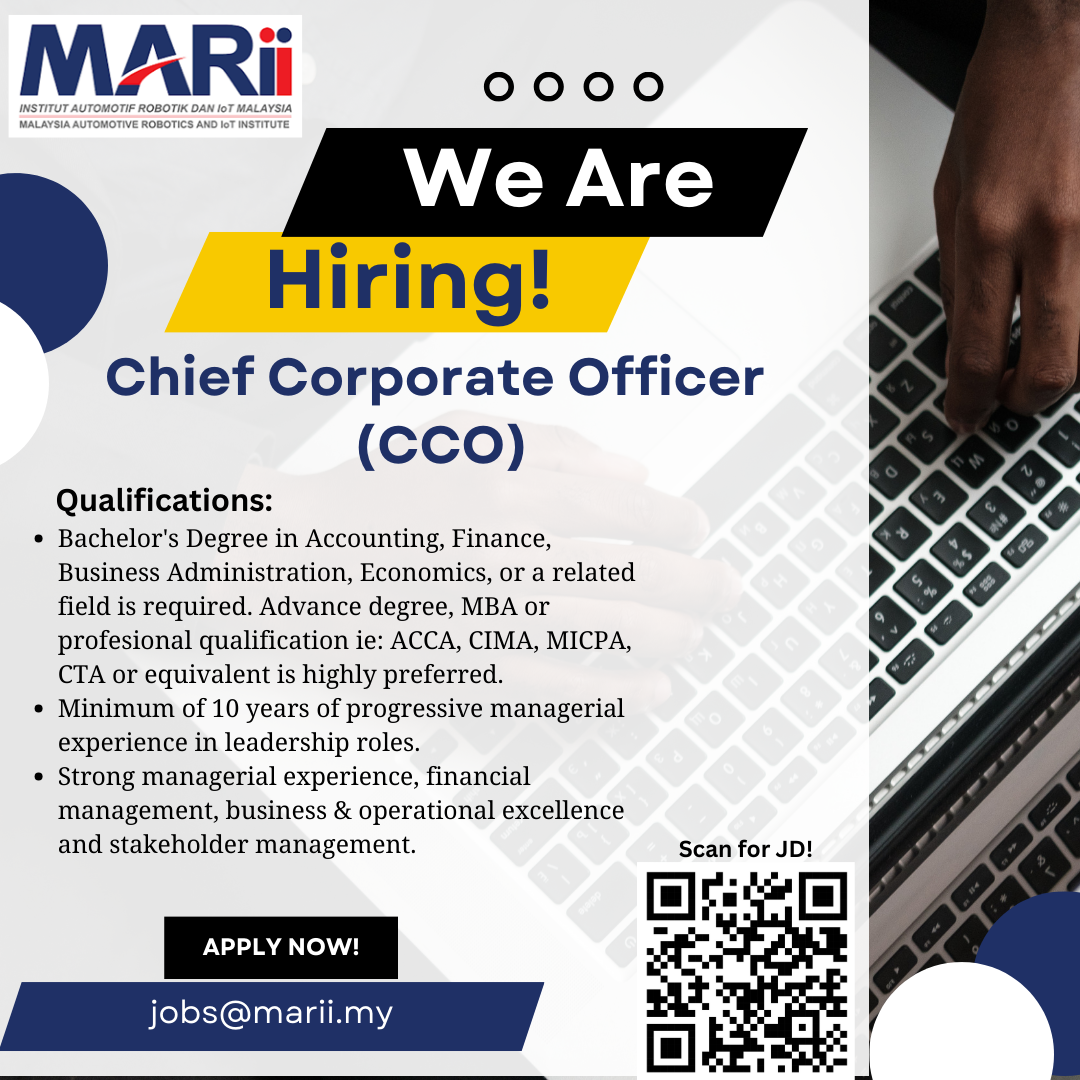 Apply Now!
📣 Exciting Opportunity: Join our Dynamic Team as Chief Corporate Officer! 💼

Unleash your leadership prowess and shape the future of our organization towards unprecedented growth and success! We seek a strategic visionary with unwavering dedication to drive corporate excellence. Join us on this incredible journey and make a lasting impact as our Chief Corporate Officer! Don't miss this remarkable opportunity to be part of a dynamic and purpose-driven team. Submit your application to jobs@marii.my

#ChiefCorporateOfficer #CorporateExcellence #CareerOpportunity #Leadership
Design your life, your career, and our future
Become a part of something big
Find freedom and an awesome team!!